2021 Exams Will Go Ahead- Government Announces Revised Schedule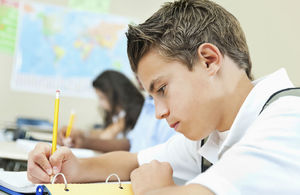 The summer exam series will start on 7 June and end on 2 July for almost all AS and A levels and GCSEs.
Results days are Tuesday 24 August for A and AS levels and Friday 27 August for GCSEs so students will start the following academic year as normal.
Gavin Williamson also said:
"Given rising case numbers and the battle to suppress the virus, it is also right that there is consideration of the range of scenarios which might impact students' ability to sit exams and develop contingency plans."
The Education Secretary has today written to Ofqual to ask the regulator to work closely with him, school and further education leaders, exam boards, unions and the higher education sector to develop these arrangements. More detail will be published later in the autumn, to ensure students have confidence that they will be fairly treated in terms of assessment in 2021.
One maths and one English GCSE exam will be held just before the May half-term, giving any year 11 pupils who are affected by COVID-19 the best possible chance of still sitting a paper in each of these core subjects.
The government also confirmed that no further subject-level changes to exams and assessments will be made for GCSEs, AS and A levels. It is expected that for the majority of vocational and technical qualifications that are taken alongside or instead of GCSEs, AS and A levels, awarding organisations will look to align timetables with 2021 exams.
DfE enquiries
General enquiries - for members of the public 0370 000 2288